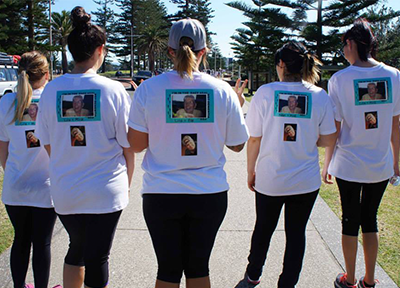 ABOUT US
Alzheimer's Australia WA was established in 1982 by a group of carers and practitioners of people with dementia who saw the increasing need for a dementia-specific support organisation.
Our vision is a society committed to preventing dementia while valuing and supporting people who live with dementia.
Today, Alzheimer's Australia WA is the oldest and only dementia specific advocacy and support organisation. We are changing the paradigm of how those living with dementia are treated. This means we are the forefront of dementia care services, support, world-class education and training programs as well as advocating for and participating in research. We believe that dementia is a human experience rather than just a biological condition.
With your support, we are determined to continue to be an agent of change providing the best care and support possible for everyone who needs us across Western Australia.
When you walk for us you are helping ensure that none with dementia stands alone.
For more information about Alzheimer's Australia WA, please visit http://wa.fightdementia.org.au/