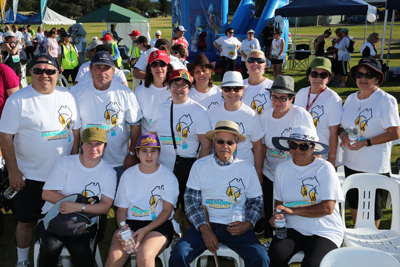 Memory Walk & Jog started as a small community event in Homebush.
The first Memory Walk was held in 2004 and brought together 1,000 people whose lives had been touched by dementia.
What started as a small community event has grown to be one of Alzheimer's Australia's major fundraising events. All money raised goes directly back into the support services offered by Alzheimer's Australia in the local areas.
Memory Walk & Jog went National in 2014 with events taking place in Adelaide, Brisbane, Canberra, Geelong, Hobart, Hunter, Illawarra, Perth, Port Macquarie and Sydney.
In 2016 more flagship locations across Australia were added and the MY Memory Walk Challenge was launched.
In 2017 Memory Walk & Jog will tour in 17 locations across the country as the event continues to grow and get more exposure.